Amazing Sustainability
As part of Year Four's Technology to the Rescue topic, pupils went out to
the Sustainability Centre to support the learning taking place in school.
The children had learnt in class learnt how it is important to try and reduce their carbon footprint. This has been done through looking at food miles, how we can reduce plastic packaging and how homes can be built more environmentally. At the centre, the children looked at how it uses renewable energy, where popular food in our country comes from and how that can impact the environment. They also had a tour of the garden and the compost toilet!
The children also threw themselves into an exciting team building challenge; building a sandbag arch which could potentially hold their weight. They also made a clay oven and were given a tour of a yurt which is lived in by a member of staff. Following on from the visit, the children have designed their own eco building after their experience in the outdoor classroom at the centre.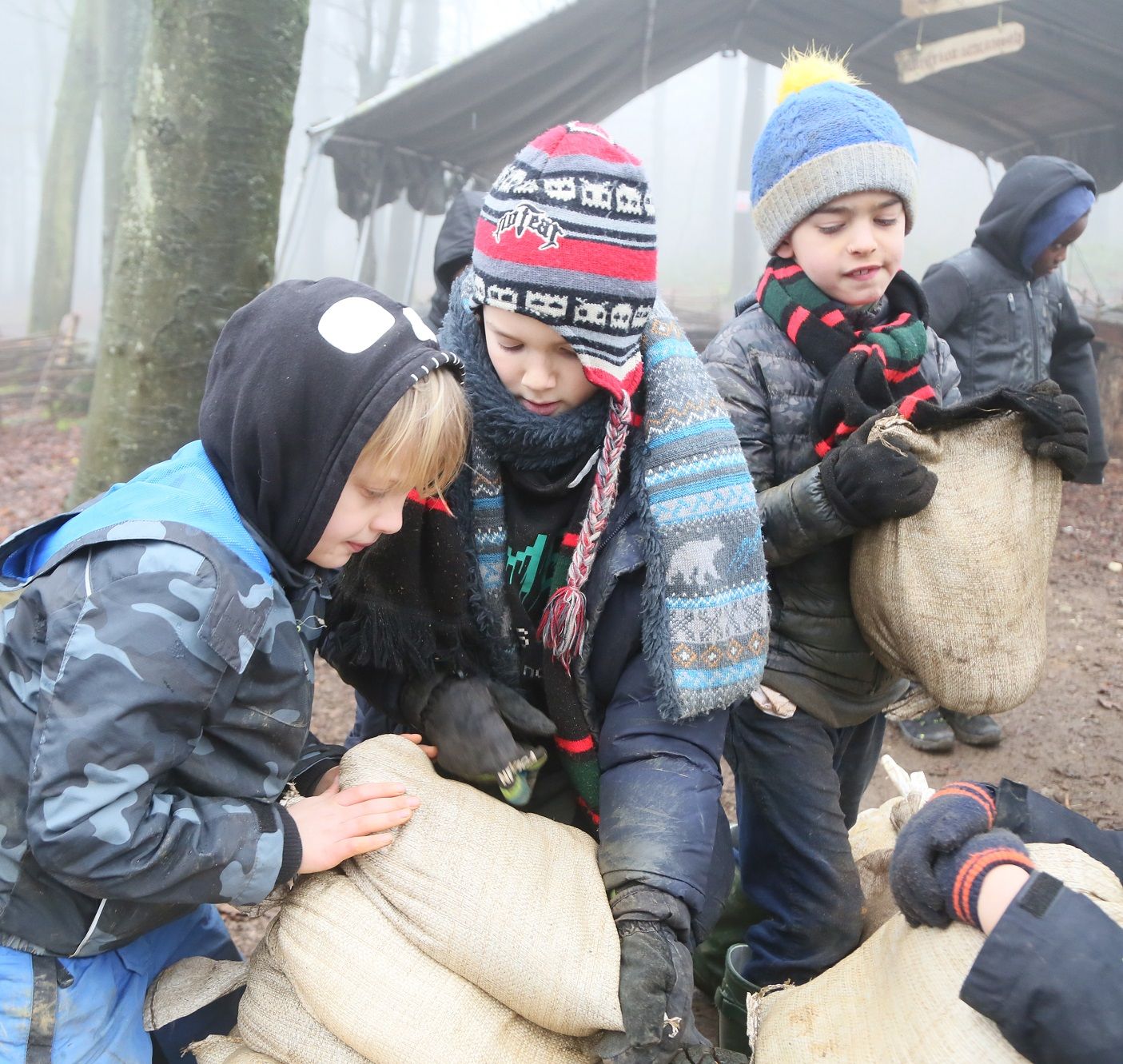 "In February, Year Four went to the Sustainability Centre. First of all, the really excited Year Fours got out of the bus and followed Mrs Evans. We then split into our Houses. After that, we stood outside the indoor building and then we followed Shaun to the outdoor classroom. He asked us to look at some pictures of houses that had been made out of sustainable materials. I found out that some houses made of bricks got ruined in a storm but the houses made of bags with sand and clay on top survived the same storm. I couldn't believe that they would be so strong.
We had a go at making a bridge with bags with sand inside. It was very challenging. Once we had finished, Evie and Alicia tested it then a few more people tested it we got seven people on at once. Then Shaun got on!
Next we went over to the pizza oven area, where we made our own pizza oven out of clay. My hands got really dirty!
After lunch we investigated which ingredients were in foods. Finally, we looked around some gardens and a yurt. A lady called Penny had lived in a yurt for eight years and I was amazed how she could live in such a small space.
Thank you Mrs Evans, Mrs Townsend and Mr Williams for an amazing trip we all really enjoyed it."
by Amelia D, 4S
It's Snow Living
Braving the February snowfall, Year 7 and 8 pupils headed out to the South Downs for the John Muir Award Camp.
It was a great day out for all concerned: forts were made out of ice and snow, snow-ball rounders was played and kebabs eaten that were cooked over the open fire. And of course there were great marshmallows too!
A new world of learning how to be in this temperature and environment was opened up and it was great, great fun.
On Saturday 2nd March we celebrated both the 50th anniversary of the Wildlife Club and the 85th anniversary of the Field Club.
We welcomed back 50 OPs and guests, ranging in age from 20 to 92. Amongst them were the BAFTA-award winning wildlife cameraman John Aitchison, who was a pupil at the school in the early 1980s; Professor David Warrell, Emeritus Professor of Tropical Medicine at the University of Oxford; and Eric Wheeler OP who left the school in 1945 and took up a career in teaching on completion of his national service.
The reunion was the brainchild of former Head of Biology Nik Knight, who established the Wildlife Club in 1978 and ran it until his retirement in 2006. Also amongst the guests were his daughter and son-in-law, who met as Sixth Form pupils in the early 1990s, and brought their three children with them for the day to show them where their parents had met.