IT'S CHRISTMAS!
The last few weeks of the Autumn Term see the festive spirit take over the school with lights, carols and even snow...
The festive season gets underway each year with carols in the Junior School Quad, the arrival of Father Christmas, tree lights twinkling and the Junior School Association Fayre. This year the excitement from our youngest pupils ran at full volume as they sang and danced along to festive tunes before running in to the snow around the Christmas Tree!
A huge thank you to the Junior School Association team for another festive spectacular. The Christmas Fayre is always such an enjoyable event, with a myriad of stalls, activities and lots of laughter and good will. The Fayre took over £3,600 and all of the profits made will be spent on projects and events for the children.
The following week pupils and friends of the school gathered to watch pupils perform in the annual Senior School Christmas Concert at St Thomas' Cathedral. They were treated to a wide variety of performances including the superb PGS Brass, incredible close harmony groups (including male and female barbershop), as well as singing carols heartily themselves. The concert was rounded off by the combined Chamber and Community Choirs singing three traditional carols, but in new jazz arrangements by Will Todd. Thanks to all the pupils for their hard work and their excellent performances - it really was a fantastic evening!
Christmas truly landed in an explosion of cake and glitter in the Middle School Common Room when it was time for their Christmas Fayre. A fantastic £360 was raised which will be donated to the Nottingham Hospital MRI Appeal, where a pupil has a cousin in a ward; the other half will go to Kikaaya College School in Uganda.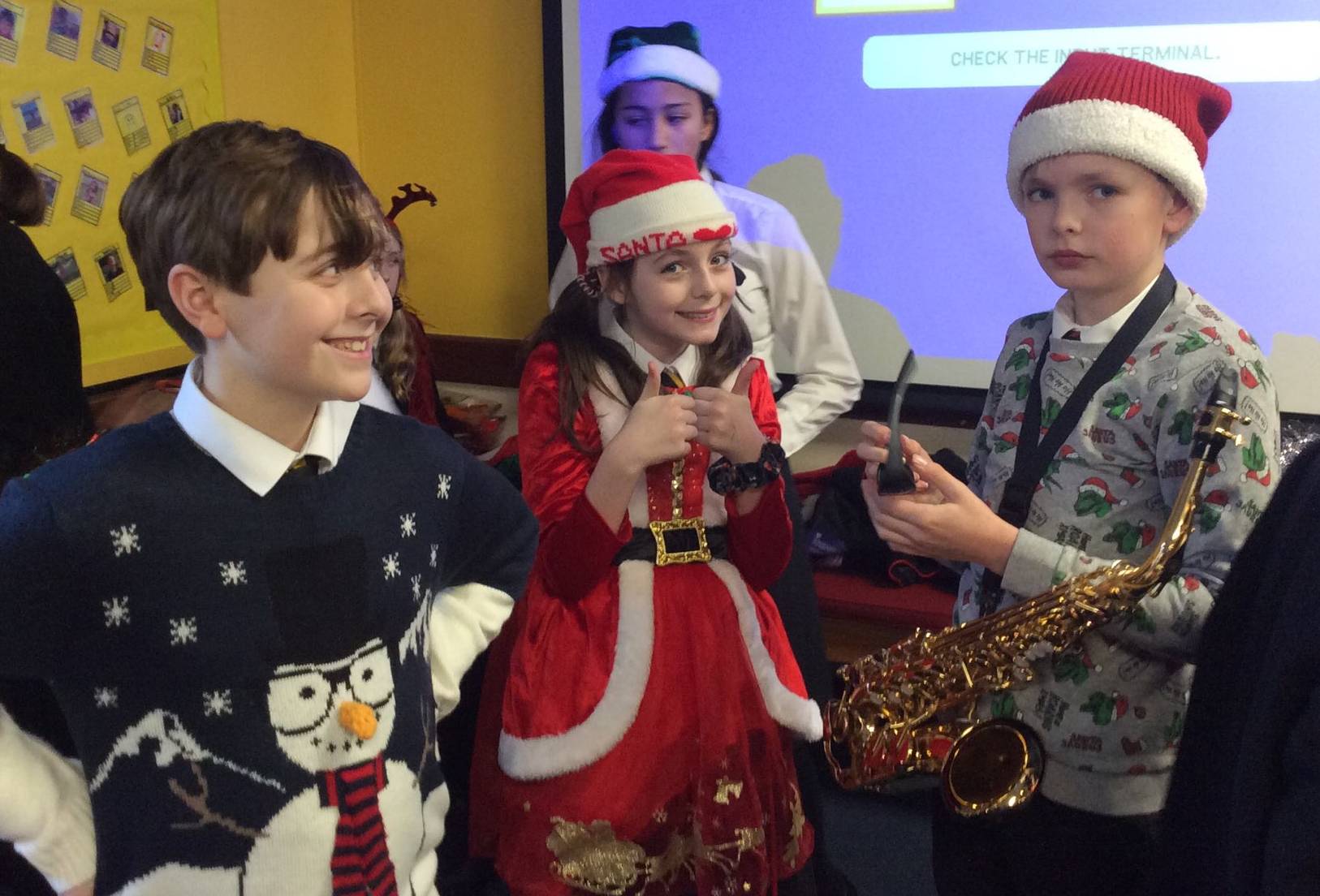 The Junior School Carol Service swiftly followed in the Cathedral. There were carols, beautiful readings and characterful performances from the pupils as they told the nativity story. It was also wonderful to hear from several generations of the Tickner family about what makes Christmas such an important time of year for them.
Grumpy Sheep overan the David Russell Theatre during the Reception and Year 1 Christmas play, but worry not - they had all cheered up by the end!
The Pre-School children also took to the floor of the DRT for their Chrismtas Concert which was certainly a happy and festive occasion.