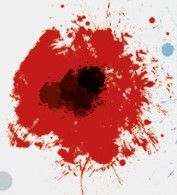 Première Performances
The PGS Music Department marked the 100th anniversary of the Armistice of 1918 with its traditional Remembrance Concert on Sunday 11 November.
Working with Portsmouth Cathedral Choir, with whom we commissioned the new work (Peace Mass), the London Mozart Players and the Community Choir, the concert was a musical reflection on peace and the sacrifices made for us by the men and women who have fought to preserve peace in so many conflicts.
PGS string players opened the concert playing side by side with the LMP in Vaughan Williams' glorious Fantasia on a Theme by Thomas Tallis, the tension between the restless harmonies of the ancient melody and the striving for a peaceful resolution beautifully captured by the players. The main work in the first half was Malcolm Archer's beautiful setting of the Requiem. PGS Chamber Choir and the Cathedral Choir were joined by the Community Choir in a performance that captured the tenderness of Archer's setting along with the drama of movements such as the Dies Irae. There were assured and confident solos from treble, Sam Bertenshaw, soprano, Cordelia Hobbs and baritones James Martin and James Lomas. The second half began with Copland's Quiet City written for strings, trumpet and Cor Anglais. PGS Sixth Form pupil, Tom Groves, played the solo part on the cornet with such poise and professionalism, perfectly capturing the fragility of Copland's setting in a performance that perfectly matched his duet partner, Chris O'Neal of the London Mozart Players. Copland's compatriot, Samuel Barber's Adagio for Strings is a piece that has achieved iconic status. It was performed with breath-taking intensity by the strings of the LMP.
The concert ended with the world première of Ola Gjeilo's Peace Mass commissioned to mark a century since the Armistice. The Chamber Choir and the Cathedral Choir clearly relished the sumptuous polychoral writing of this highly sought after composer. This setting perfectly captured the mood and sentiment of the concert and was a very moving finale to an evening of thought-provoking music. Conductor, Ben Parry, masterfully steered the musicians through the evening and it was a real privilege to be part of the audience for this concert.