---
Tournaments, Gymnastics and a Teddy Gym
If you had gone down to the gym this term you may have been in for a big surprise as Teddy Bears of all shapes and sizes joined the Reception classes for the first Teddy Gym.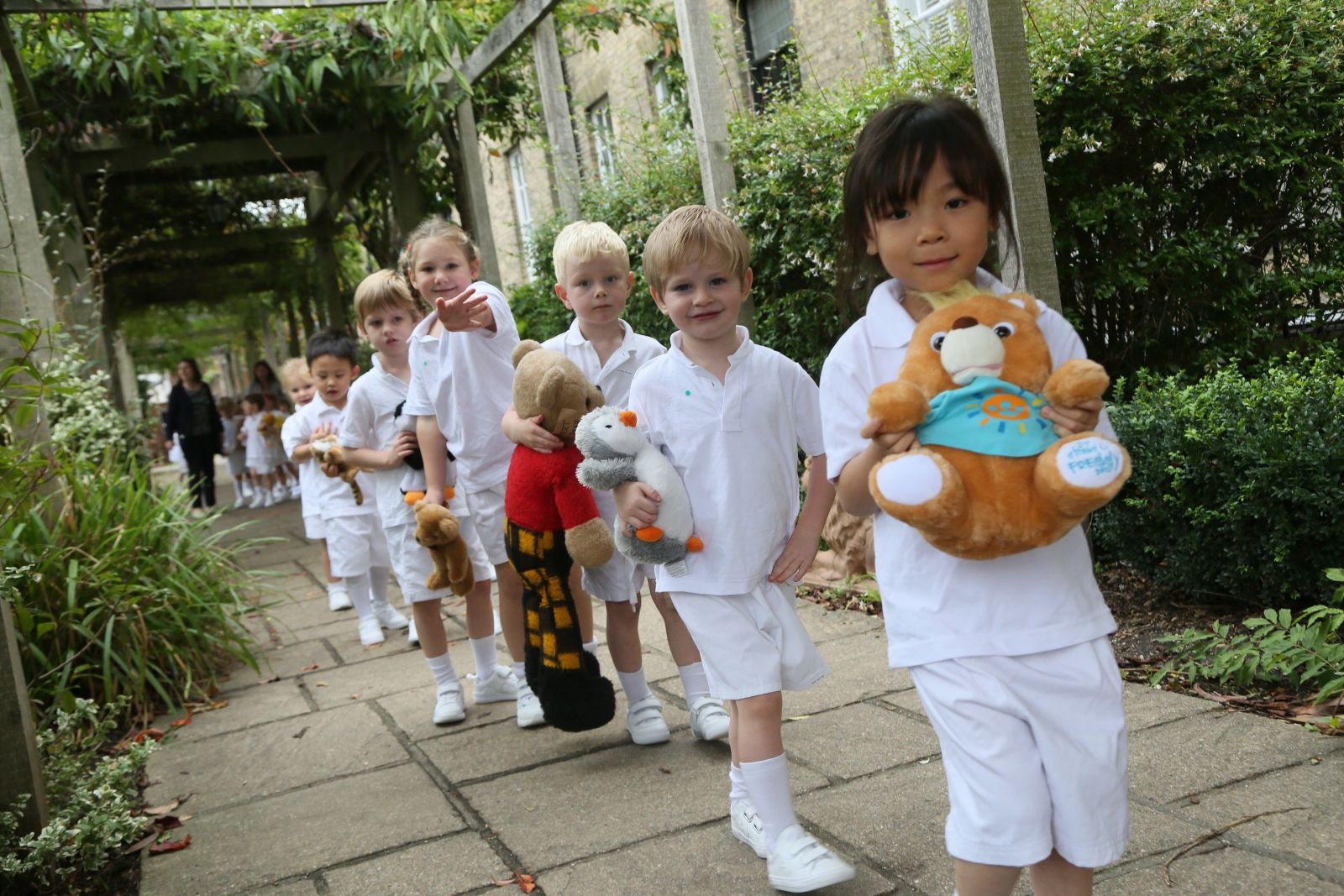 Whilst their cuddly friends looked on the children learned how to balance, stretch and roll in a number of different ways on a variety of equipment. With expert coaching from Mr Chappell and Mrs Lydall and some gymnasts from Year 3, the children practised how to move on, off, forwards, backwards and sideways along a wide range of different soft blocks.
Finally, they received special PGS Teddy Bear Gym badges after enjoying a treat of squash and biscuits!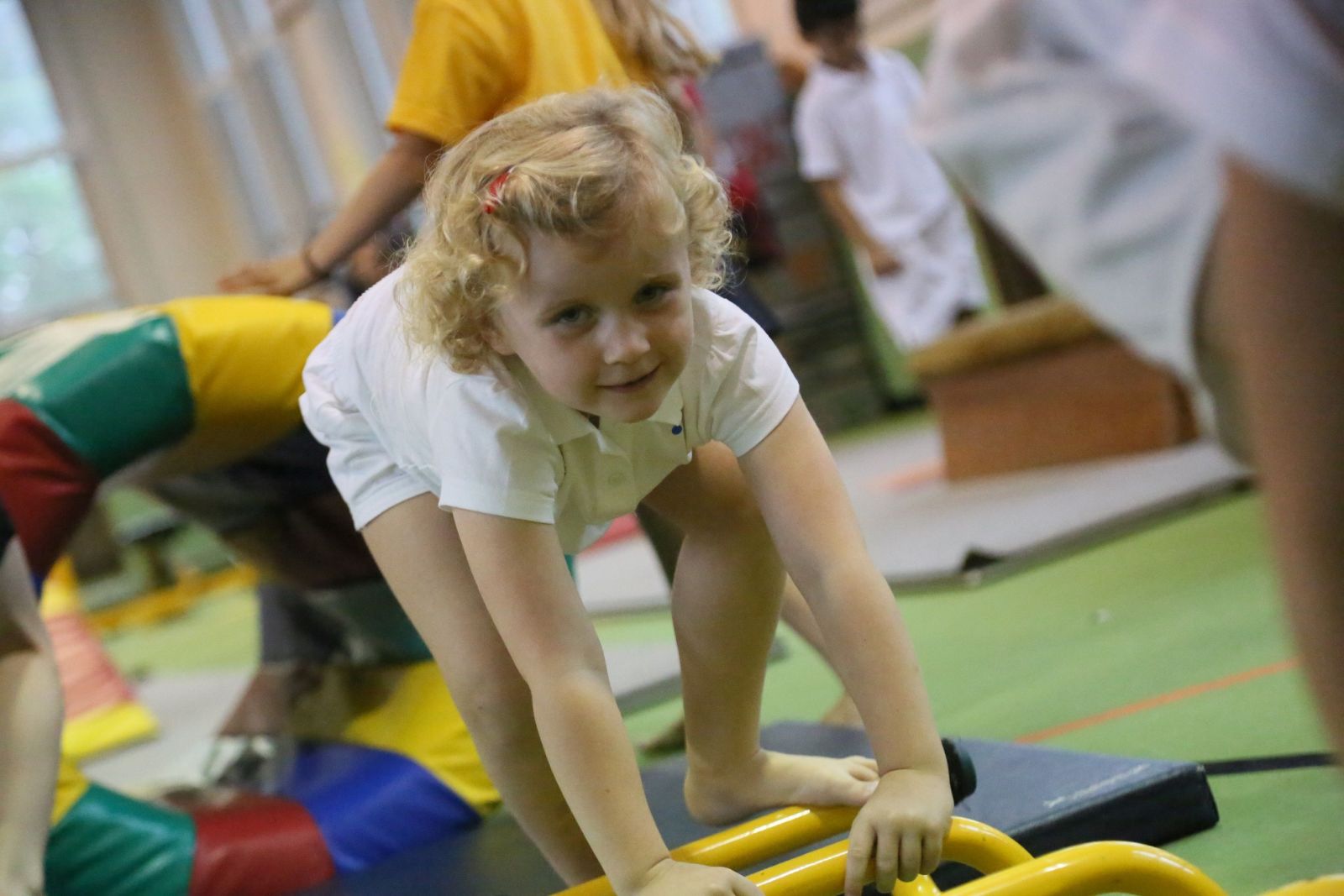 FESTIVALS OF FOOTBALL AND NETBALL
We have seen an overwhelming uptake for the U8,U9,U10 and U11 Football and Netball Festivals this term with nearly 2,000 pupils from schools in Dorset, Surrey, West Sussex and Hampshire travelling to play at Hilsea.
Back in 2014 we hosted, on average, ten teams for each festival, this has steadily increased over the years, with PGS now welcoming over 25 teams for each festival.
The Festivals are inclusive, fun and have a friendly atmosphere which is why they have become so popular. Each school has the option to enter the A or B strand which allows pupils to be competitive at their ability level, so making sure that every player has equal playing time on the pitch or court. Results are taken at U11 & U10 level however, with medals and certificates given to nominated players from every team for their effort and progress.
Next term we will be welcoming more schools to Hilsea for the annual Hockey and Rugby festivals.
A group of twelve Year two pupils took to the sprung floor at the Portsmouth Gymnastics Centre on the first day back from the holidays to represent PGS at the annual SSP Key Steps Gymnastics Festival. Every child performed a set routine and a vault under the experienced and watchful eyes of the gym coaches at the centre and it was impressive to see them recall and sequence rolls, jumps and balances together in front of an audience.
PGS finished third out of eight schools with Louis and Alex winning prizes for the most polished routines in the PGJS team. This was a super opportunity to compete in a safe and friendly environment which hopefully served to encourage and enthuse some pupils to look into joining a local gymnastics club.