Adventures in Language
At PGS we believe that language learning is central to our curriculum and indeed, we have more modern linguists at PGS than any other school on the south coast.
This term we celebrated the European Day of Languages on 26 September which involved teachers throughout the school giving an international slant to their lessons that day, or using their own knowledge of a language to enhance their teaching. Our younger pupils enjoyed dressing up in national outfits, representing the countries whose language they study, and some of our older bilingual pupils gave lessons to younger pupils in their native language. On top of a range of assemblies and international tastes in the dining hall, this was a full celebration of our outward looking perspective at PGS.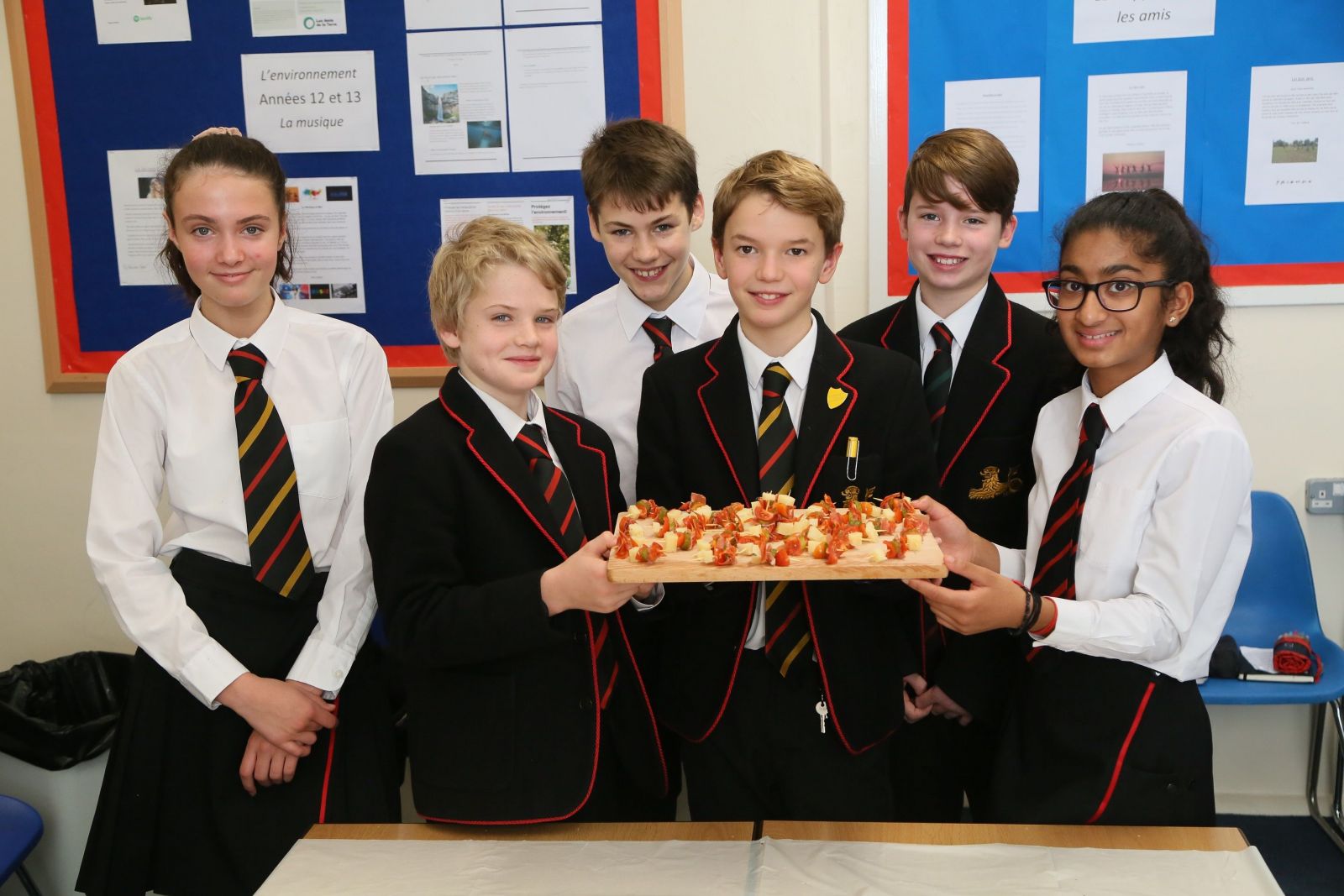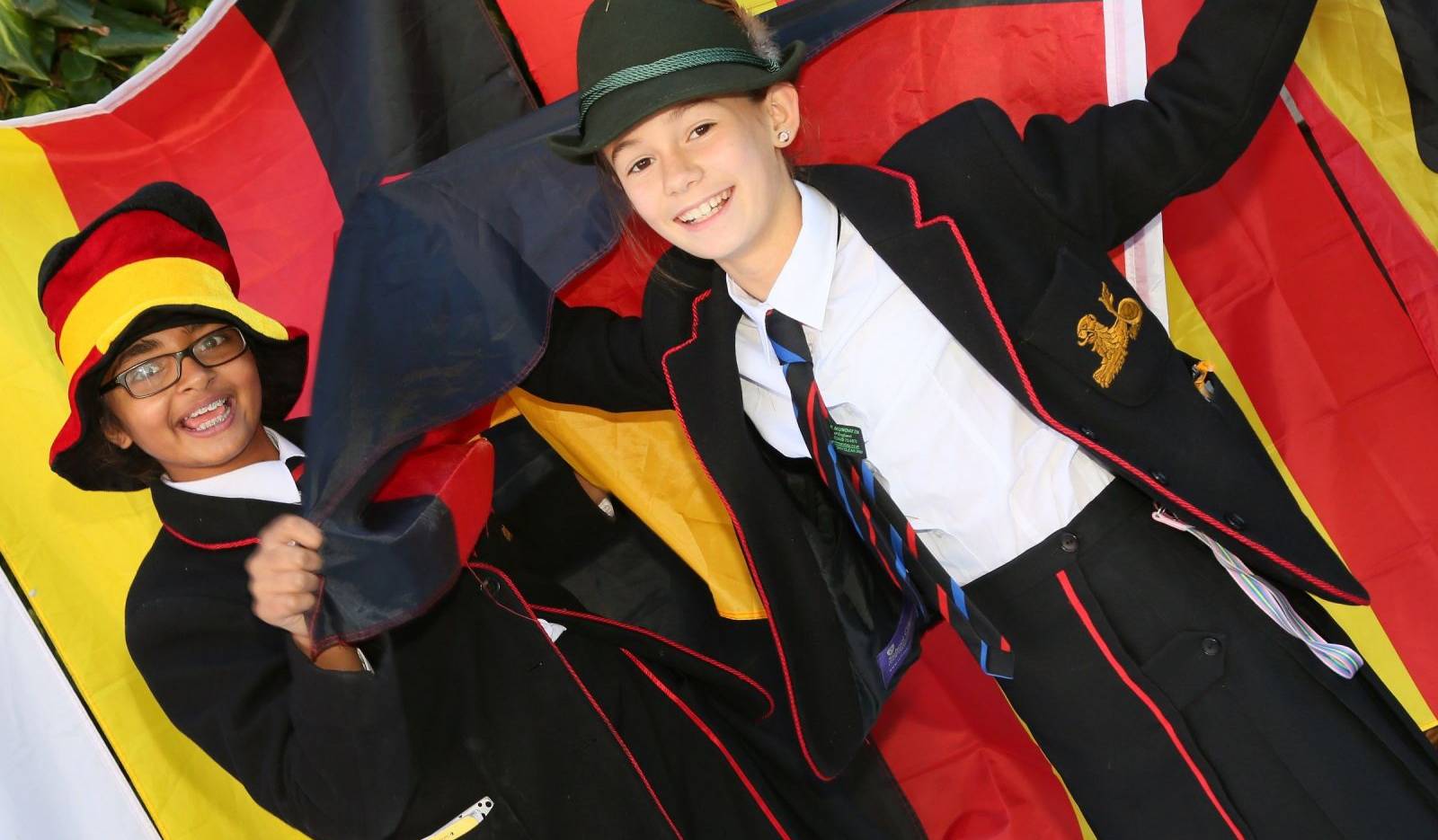 More recently, our Café Français has been open, providing Year 7 pupils with a more gastronomic insight to their learning of French; this is a popular event. Linguistics Olympiad has been training the brains of some of our most able linguists and Spanish Film Club has been introducing pupils to La Lengua de Las Mariposas. We have also had Year 8 Language Morning when an experience of another language such as Russian or Italian were delivered, and teachers enthuse our pupils with activities such as Mandarin character painting or preparing some international food, for tasting afterwards.
The aim of all this is to encourage our Year 8 pupils to continue with two languages in to Year 9, keeping all their options open as they move up towards GCSE.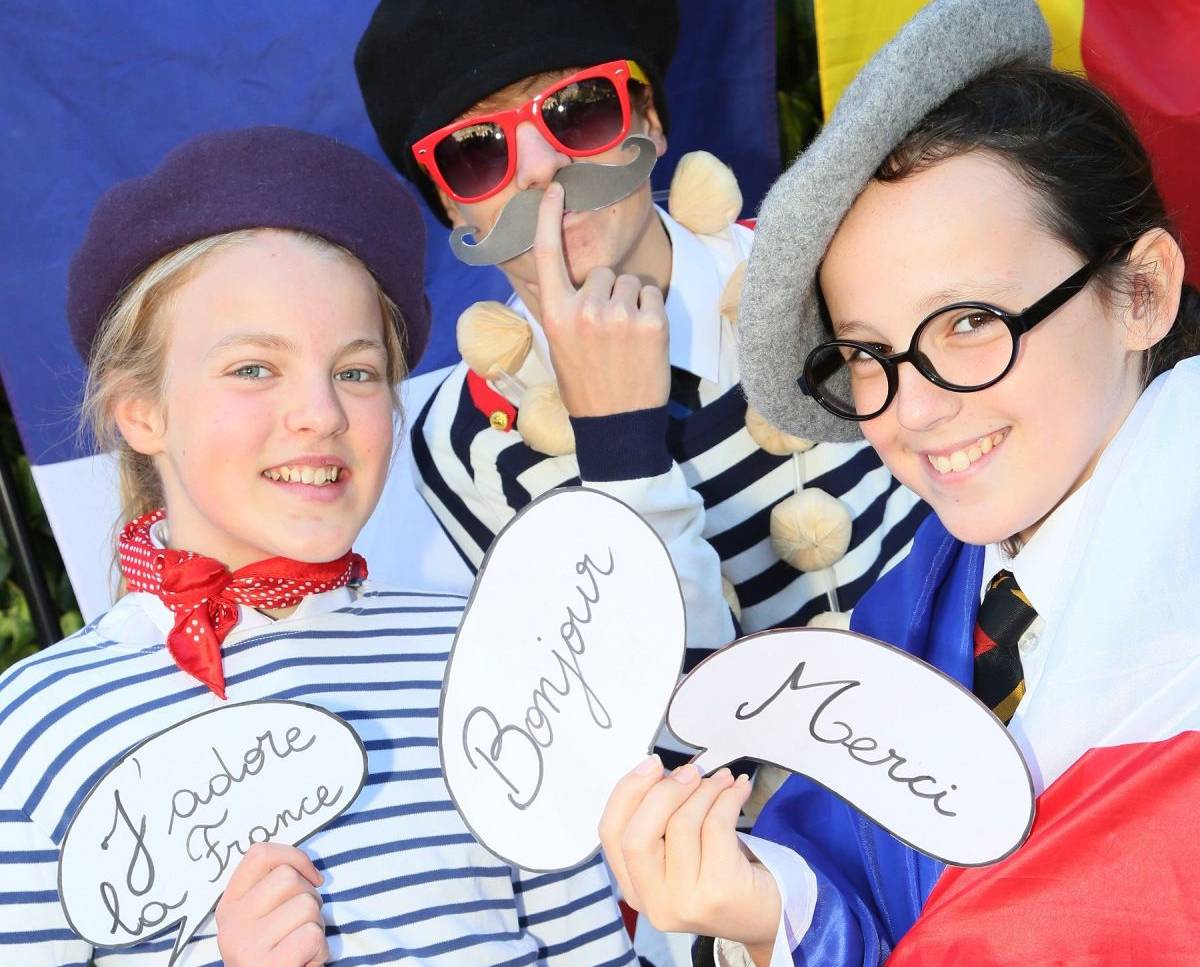 CITY OF PAELLA
By Year 9 Spanish pupils
Valencia, city of paella, two languages and sunshine!
31 pupils and staff headed for this delightful city for a cultural and linguistic adventure over half term, led by Mr Doyle. Leaving the cold of the UK behind, we were greeted by 26 degrees and a lovely dinner in the hotel for the first evening. After a good night's sleep, we headed for the Biopark, an incredible animal preservation and conservation centre, with a wide range of animals from all over Africa. We not only learnt how to name these wonderful creatures in Spanish, but found out from our guide about the conservation efforts in place. When touring round, we saw the whole cast of Madagascar; a grumpy grey back gorilla and lima and flamenco – or was that flamingo?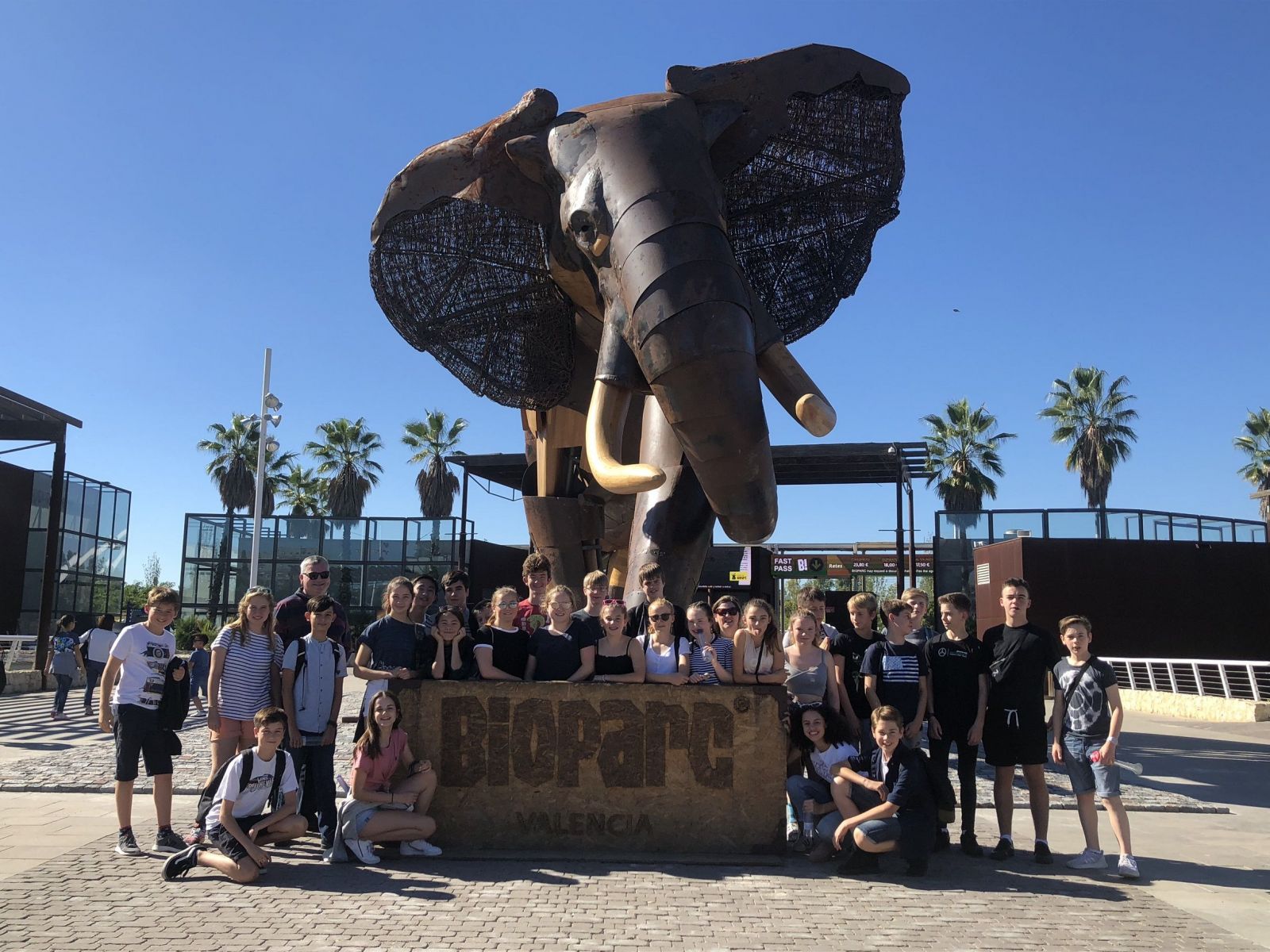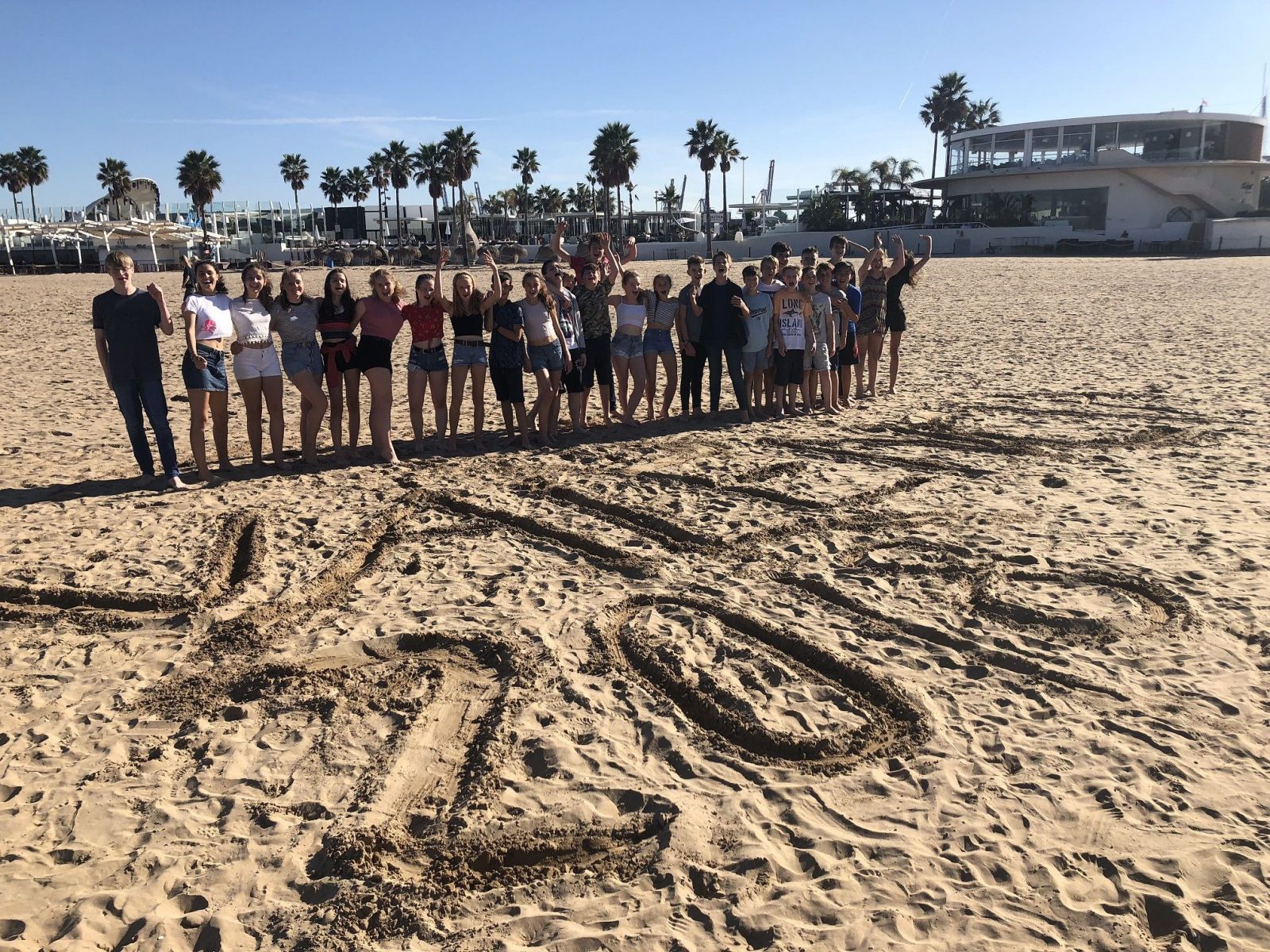 We then really got to know the Valencia bus and metro network and headed for the Fallas Museum. The Fallas is the world famous local festival where enormous floats are made which depict characters from Hispanic or popular culture and the detail is tremendous. On the final night, all but the winning float are burned and a big party is had. We watched a video in Spanish about the history of the Fallas and then had the opportunity to see all of the winning entries from the last one hundred years. After Mr Doyle treated us to ice cream, we headed back with a long walk through the centre of the city – literally! The river was diverted in the 50s and since then the old river bed has become a place for walkers; cyclists; relaxation and some amazing entertainment venues.
On arrival back at the hotel, claiming to be too tired to do anything, we were surprised how many took up Ms Stewart's offer to go to the local shopping centre, behind the hotel and see what true Spanish culture was like – i.e. shopping!
The next day, we went to the Valencian Science and Technology Park which is a truly spectacular site for the arts and science and we had a guided tour of the oceanographic centre and watched a dolphin show. We then took another bus to the port area of Valencia and a trip to the beach – wonderful with 28 degrees and an enormous game of beach tag. However, the highlight of the trip was lunch that day which was in one of the best restaurants in Valencia, La Pepica. Adorned with photos of all the great and good of Spain who have dined here and in pride of place a signed tile by the King of Spain himself, we ate a traditional paella and loved it – it was a truly authentic and unique experience for us and great to be sitting together to share the experience. Finally, we were let loose for an hour in a shopping centre and then back for the final evening in the hotel. An early start the following morning saw us back at PGS by early afternoon and, although tired, we had really had a wonderful opportunity to see Spain at its best and experience the language, culture, food and sunshine of this amazing city. ¡Hasta la próxima vez!
In the October half-term, a group of admittedly apprehensive Year 10 pupils set off for the city of Vitoria-Gasteiz in Northern Spain to participate in a week-long Spanish Exchange.
Spending a week with an unknown family speaking a different language is indubitably daunting; tensions were high as we left the plane, frantically recounting all the Spanish we had learned so far! However, our fears were soon melted by the warmth of our welcome at the airport. We were all very touched by the broad smiles and open arms of our families, some even bearing gifts and waving banners, and we found that their enthusiasm and kindness only grew throughout our stay as we forged strong bonds and friendships.
It was a privilege to experience a diverse range of activities in this beautiful city, with its striking historic architecture, contrasting modern elements and unique traditions. We took part in a cooking class preparing authentic Spanish cuisine in pairs (perhaps an unspoken competition!) donned hard hats to explore the alarmingly aged staircases of the ancient cathedral and learned about 'euskera', the Basque country's native language.
We were also treated to a visit to the stunning town hall, where we were eagerly received by representatives of the city's parliament and invited to sit in their prestigious debating chamber. One student was even lucky enough to be selected to sit on the mayor's chair itself– a brief period of authority they certainly enjoyed! We were also given the opportunity to visit the surrounding areas, including incredible day trips to San Sebastian and Bilbao.
An Experience to Remember
Overall, this immersive experience was invaluable in giving us an insight into day-to-day Spanish culture - although the eating habits and fewer hours of sleep did prove challenging at times! – and developing our confidence within the language. A big thanks goes to all the staff at Marianistas, our generous families and of course our partners themselves, alongside Mr Stone and Miss Burton.
Now, we look forward to receiving our partners at PGS. We hope to reciprocate an equally brilliant experience and to build our international relationship even further.

See you in March!